OUR STORY IS YOUR STORY...
Deeply and inherently personal, the story your skin tells is yours and yours alone. At our core, we believe in treating skincare as a personalized science.

Nearly two decades later, our mission remains the same: to tailor intelligent, personalized skincare solutions for every individual.

That's the beauty of intelligent skincare.
---
OUR PHILOSOPHY IS SIMPLE...
Healthy skin shows less signs of aging and environmental damage. It feels comfortable and looks radiant.
But what does "skin health" really mean?

At Skinprint we've spent nearly two decades focusing on the 3 crucial factors we know to be the foundational pillars of healthy skin...

1.
THE INTACT SKIN BARRIER
The protective structure responsible for keeping healthy moisture in and harmful irritants out.
2.
THE BALANCED MICROBIOME
Unique to every person- this collection of bacteria plays a huge part in keeping our skin healthy and inflammation-free.
Lower than you think! Our skin's pH plays a critical role in protecting against an impaired barrier or imbalanced microbiome.
We never thought it made much sense to incorporate a single technology throughout our entire line, like some brands do. Instead, we've created Skintellect® to power your skin's genetic ability to regenerate and repair itself so that you see transformation unique only to you.
Our heritage is built on custom formulation for clinical treatment and post-procedural recovery. Each formula we create is built using this legacy of expertise to deliver real results.
Unlike conventional skincare products, Skinprint® utilizes only professional strength ingredients. We formulate for strength of dose, delivery and depth to accelerate skin healing, strengthening and repair.
A CLEAN APPROACH
in a modern world
---
With so much disinformation surrounding the beauty industry it can be hard to know who to trust and what to believe.
Here is what we believe:
-We believe in using clean, biocompatible ingredients that are clinically proven to be both safe and highly effective
-We believe in cruelty-free testing and responsible manufacturing.
-We believe in using safe synthetic ingredients that rely minimally on the harvesting of exotic and non-renewable resources.
-We believe in science and clinical research over marketing

Clinically Proven and Endorsed...
---
Today, Skinprint® remains a thoughtful collaboration of biochemists, plastic surgeons, dermatologists and industry experts who work together to create a highly tailored and effective collection for the modern skincare connoisseur. We are proud to partner with leading physicians across the country who believe in our unique formulation philosophy and it's ability to deliver powerful, professional results.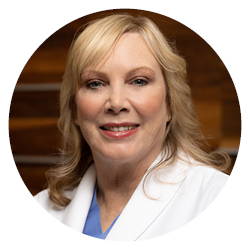 Turkle & Associates- Carmel, IN
"Skinprint® products allow us to deliver consistently powerful results that compliment the high-precision techniques we use in a professional setting."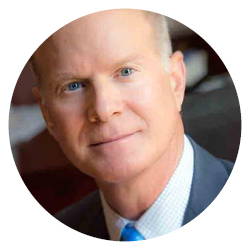 Graper Harper Cosmetic Surgery- Charlotte, NC
"When our clients want to see results we make sure they follow through with Skinprint® regimens. The products deliver results in ways that typical skincare products fail."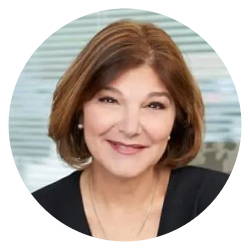 Renovo MD- Northborough, MA
"There is a reason Skinprint® is our go-to skincare. The expertise and ingredient superiority behind their formula creation is simply unmatched."
---
A message...
FROM THE FOUNDER
After 30+ years in the skincare and fragrance industry worldwide, I have found one thing to be certain: When a woman looks better, she feels better. I founded Skinprint® in 2002 with this simple idea in mind.

As the chemist and founder, I felt the responsibility to formulate skin care products which are personalized and actually deliver on the promises made on the label. Nearly two decades ago, I received patent #7349857 to solidify this formulation process as the industry gold standard.

At Skinprint®, we've used this as our foundation for custom formulation, clinical treatment and post-procedural recovery.

I believe our success validates this forward thinking idea of delivering efficacious skin care products to women in an honest, personalized, and effective manner.

Yours truly,
-Robert Manzo,
Founder, President Skinprint®